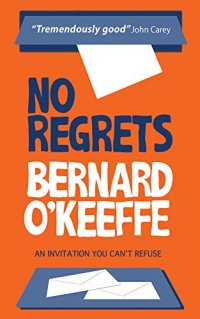 What would happen if you spent a year accepting every invitation that came your way? Rick is about to find out…
He's had a bad year. Sarah, his wife of nearly twenty five years, has walked out on him to move in with Colin. Perhaps they simply grew apart, perhaps the magic was no longer there, or perhaps, as his friend Jerry suggests, Rick has become boring.
This nagging thought, together with too much beer on New Year's Eve and shock at the sudden death of his college friend Alex, leads Rick to a New Year's resolution… To make the most of the time he has left, and show himself and his old friend Jerry that he is not boring, he will undertake a peculiar challenge: for a whole year he will accept every invitation that comes his way.
Any invitation. No excuses. No regrets.