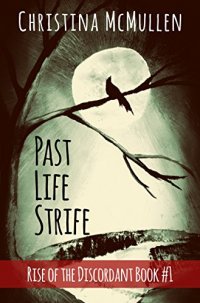 Bargain on 4th Apr 19



or borrow free on Kindle Unlimited.
No reviews yet.
Also Available as:
Print Edition

Blackbird may seem like any other small Midwestern town, but the bland and unremarkable facade hides a dark and deadly secret. The Discordant, creatures from the realm of Chaos, lurk in the shadows, preying upon the souls of Blackbird's unsuspecting residents.
As an Observer, Seth is tasked with identifying the lost before they fall victim to the Discordant. An unenviable job under normal circumstances, but the situation takes a turn for the worse when Blackbird's Guardian calls it quits and no new Guardian is available to take her place. Instead, Seth now finds himself partnered with Desmond, a powerful and intimidating Warrior, who worries that Seth will give in to the lure of Chaos. Desmond's fears are all but validated when a magical disturbance draws even more Discordant to the area. Among them is Amara, a dangerous and nearly invincible femme fatale from Seth's past.
To stop her, Seth must sacrifice his own soul or put all of his faith in a psychic's vague prediction. But without a Guardian, both the Observer and Warrior are at a disadvantage and time is running out.