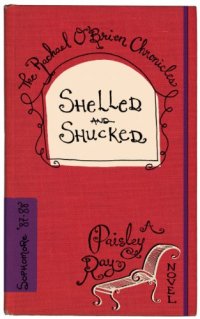 Rachael O'Brien, a girl from the cornfields of Canton, Ohio, returns to college in North Carolina in her old Ford. Before the engine has cooled she finds herself in a passionate lip-lock with the man she's been fantasizing about, making sophomore year seem full of promise.
But Rachael soon falls on the wrong side of the most feared professor on campus, who happens to be her advisor, intern boss, and the teacher of an art history course she can't drop. Having applied for a scholarship Rachael needs high marks, but tensions with the professor become dicey and she fears her grade is in jeopardy when it seems they've become romantic rivals. Rachael will have to think fast and suck it up if she wants to secure the financial aid she desperately needs.
Staying on top of classes, navigating murky relationship waters, roommate drama, a psychics warning, and a terrifying encounter from the past are just some of Rachael's challenges. She will have to use cunning and wit to avoid being SHELLED AND SHUCKED and live to see junior year.