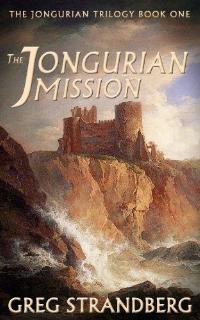 Also Available as:
Print Edition

In the West, a fragile peace has held the bickering provinces of Adjuria together for the past twenty years. In the East, the Empire of Jonguria has been bound together for generations by force.
But now both countries are losing their grip. Will an Adjurian Royal Council offer up a solution, or will politics prevail? Can two ancient enemies bind their wounds, or is their hope for reconciliation, the Jongurian Mission, doomed from the start?
Join a motley group of war veterans tasked with opening up a reclusive country. But when their mission of peace suddenly turns deadly, all bets are off, and the Jongurian Mission takes on a whole new meaning: survival.
The Jongurian Mission sets you on a dazzling journey through mesmerizing lands filled with unforgettable characters that will thrill fantasy lovers young and old alike. A truly epic read that transcends the fantasy eBook genre!