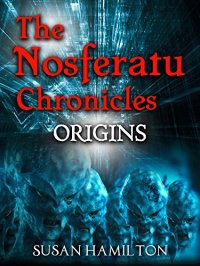 Book 1 of the series reveals how the vampire legend is the result of a secret alien invasion that began with a crash landing in Transylvania in the 15th Century.
The Vambir discover human blood is a nutrient, but it is also highly addictive. Ingesting blood brings about a physical transformation that enables them to pass as humans.
Impressed with their superior strength and vicious fighting skills, Prince Vlad Dracula welcomes them into his inner circle, where they attain power through him.