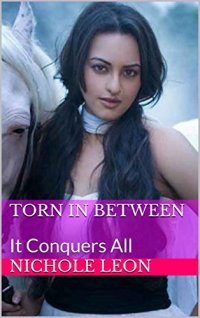 Bargain on 27th - 31st Aug 17



or borrow free on Kindle Unlimited.
No reviews yet.
There was a sudden change happened in Justine Dela Fuente's life. From being a certified bachelor, he became a father of a five-year old daughter named Andrea.

He was very surprised when he knew that thing. It happened that he got a child from one of the girls who once became a big part of his love life. And despite of all things, he tried all his best just to be a good father.

His daughter was in trauma and badly needed to transfer into a more calm and peaceful place. So, he decided to leave his current job and manage a ranch as a new work. There he met a girl whom he instantly fell in love with, her name is Angela. Without knowing, they feel the same way. She got attracted to him too.

All he knew was that things will fall into its place as what he expected to happen for him and Angela. But his daughter refuses and told him not to be attached by someone and just focus on other things.

He was torn in choosing between his love for his daughter and the feelings he had for Angela. Would there be a way that he can express his intentions for Angela without hurting his daughter's feelings?