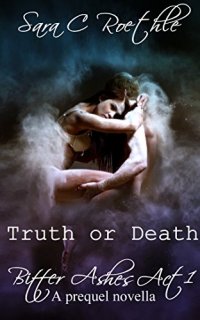 This introduction to the Bitter Ashes Series is written in novella form (18K words). Following installments are 28K+ in length.
"We laughed together, covered in blood and surrounded by corpses, and I knew my life would never be the same again."
In the middle of the night, Madeline is snatched from her life of chosen solitude into a world where she might actually belong. Due to her empathy and other "gifts", Madeline is a danger to humans, and finds solace with others like her, despite the fact that they're also her kidnappers. Still, she knows she should escape, but something about dark, but oddly comforting Alaric has her debating her choices, and questioning her moral fiber.
An occult romance with a dark fantasy twist, the first installment in this serialized, paranormal urban fantasy saga leads the reader into a bloody mystery filled with intrigue, war, love, and betrayal.