Bookangel UK are delighted to announce the 2018 Stephen Memorial Book Award.
Open to published books featuring cats of distinctive character (whether in lead or supporting roles), the award is to commemorate the first feline member of the club. The 2017 award brought over 100 entrants featuring cats large or small, magical or mundane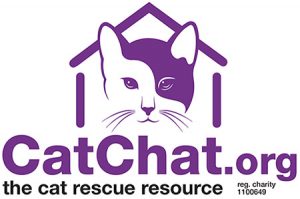 For 2018, we are partnering with Cat Chat, a charity which provides online homing services free of charge to cat rescues across the UK. Cat Chat has been running since 2000, and estimates that they source homes for over 8,000 cats every year. For each book entered, we will donate £1 of the entry fee to CatChat. Each donation enables them to help more cats out of shelters and into homes.
The 2018 award will be open to entrants from 1st April to 31st July 2018 and will take submissions from books on Amazon, Kobo UK and Smashwords among others. First prize is a certificate, web badge, £100 Amazon UK voucher and a catnip mouse. Three runners up will get certificates and £25 Amazon UK vouchers. Winners will be announced on 1st October 2018.
The 2017 winner was "Tigger: Tales of a Cosmopolitan Cat" by Suzanne Heywood, the memoirs of one cat's adventures on three continents, detailing encounters with everything from squirrels to dogs to bemused quarantine officers. "Tigger" will be free to download from 26th-30th March, for all the cat-lovers out there.
Please see our entry page for full rules and entry details.
Discussion
Kindler
(22 March 2018)
Sweet. It's up and running for another year. Nice one. Looking forward to seeing how it goes again.
Terry
(24 March 2018)
Good to see its back again. Here's hoping for another good year of it.
Angel
(2 April 2018)
I'm looking forward to all the books, I hope it is as good as last year.
Terry
(4 April 2018)
Well, it's fun trying to get the word out and hopefully the books have started to come in.
CatInASuit
(8 April 2018)
Yes, we have started to receive books and so far people seem genuinely happy to support it. Long may it continue.
Terry
(26 April 2018)
A happy update. CatChat were kind enough to put us front and centre at the top of their April newsletter. **https://www.catchat.org/news-apr-2018**
jessica
(3 May 2018)
So many entries have we had so far?
New to the site?
Leave a comment below or view the chat on our forum
here
:
You are commenting as a Guest:
Login
Or
Register
*Your email will not be displayed on the site. All message are held for moderation.