Listing on BookAngel:
---
Awakening Alexa: Dark and Twisty Psychological Horror (Reality of Dreams Book 1)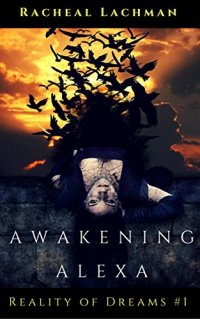 Last Free on: 6th Sep 18
Read More

...A poor start, but worth persevering with to see how the mystery does unfold. ...
Alexa is trying to work out not only why her marriage to her husband, Azarias, is failing but also why she is haunted through the day by her nightmares. After an encounter with an old friend, Alexa runs to New Orleans to try and uncover the mystery. In doing so, she sets off a chain of events tying her history and the deaths of her parents and brother into an apocalyptic event. As her husband races to her aid, old friends and foes reappear, as the past catches up and threatens them all.
This is marked as a psychological mystery and to some extent it is for the reader as they try to piece together what is going on. But it is just as much an angels and demons paranormal horror with some interesting twists contained within it. The story itself moves backwards and forwards in time, between the current day and the relevant historical events and they slowly begin to fill in all the detail as to what is actually going on. By switching characters, you also get a good example of seeing the events from several viewpoints showing the truths and lies behind each of them. However, this does mean that the first few stages of the book are possibly more complicated than they should be. The writing and grammar start off underwhelming in the first part of the book, but seems to pick up later alongside the pace of the novel. Towards the end as the plot pieces come together, the writing seamlessly slots them into place to give meaning to the earlier parts of the story and clear up the confusion.
The characters are ok, not bad, but nothing really stands out about them early on, and it is only later in the story that they really find a voice to speak to the reader. Also, there is a certain amount of confusion up front about the characters which does aid the story's clarity and takes a few reveals later on to give enough context.
A poor start, but worth persevering with to see how the mystery does unfold.
Rating:
3
Reviewed by
Reviewed on:
2018-03-01
Review Policy: No compensation is received for reviews. View our Review Policy here.