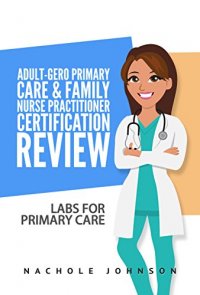 Labs for Primary Care is designed for students and nurse practitioners alike who want to broaden their knowledge. Covering over 71 lab values commonly seen in primary care settings, this book includes an easy-to-read format of the most critical labs for a primary care nurse practitioner.
Each lab value covered in Labs for Primary Care includes:
– Normal values
– Detailed description
– Indications for elevations and decreases
– Special considerations
– Related labs
– Further reading
In addition, practice questions are included to help test your knowledge! This book is perfect for student Nurse Practitioners who may need another reference for school exams or clinicals, newly graduated students who are studying for their board exam, and practicing Nurse Practitioners who want to enhance their clinical practice.