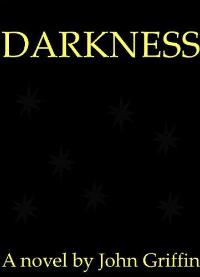 Edmund moves across the desolate landscape lumbering towards home. He arrives, overjoyed to discover that his family is dead – they did not have to live through The Fall, did not have to fight cannibals and bandits, did not have to survive the apocalypse. They did not suffer. Like millions of others they got caught up in pandemic flu and died. Satisfied, after nine-years of traveling, Edmund can get on with what is left with his life. He finds a local cluster of fellow survivors, including a friend from his past, and joins the difficult task of rebuilding a world undone by disaster.
His comfort is short-lived. Not long after settling into his new home, he discovers that he has become unstuck in time. Through an unknown mechanism, he oscillates between past and future, hope and despair. He rushes to determine how this is happening, and to do something – anything – to save the world he knew, while contemplating whether what he is experiencing is real or madness brought on by a decade of looming extinction.
This is the first book of the series. The second is available on Kindle, and is called Darkness and the Radiance of Neamh.