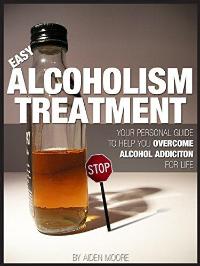 Free on 28th Jul 14 - 1st Aug 14


No reviews yet.
Alcoholism Treatment Made Easy
You don't want to wait until you hit rock bottom; the faster you take action, the easier the entire process is going to be. Today only, get this comprehensive guide on how to treat alcohol addiction for just $0.99. Regularly priced at $4.99. Read it on every device such as your PC, Mac, smart phone, tablet or Kindle device.
You've almost made the first step on your way to recovery!

By buying this book you will officially begin your battle against alcoholism, and be guided for the entire journey.
The truth is, we all know that if you don't step up and be responsible for yourself, nothing's going to happen. Alcoholism recovery takes energy, time and encouragement.
This book contains a proven step by step guide that will help you and assist you in overcoming alcohol addiction and be a better person once and for all. You will be inspired to take action, face your insecurities and help others along the way.
Here Is A Preview Of What You'll Learn
What Is Alcoholism?
Acknowledging The Problem
How To Seek Help
Face The Problem One Day at a Time
Help Others
Much, much more!
Download your copy today!

Start on your road to recovery today and download "EASY ALCOHOLISM TREATMENT" for a limited time offer of only $0.99!
Tags: alcoholism treatment, alcohol addiction, addictions, addiction recovery, alcoholic, alcoholism, therapy, guide