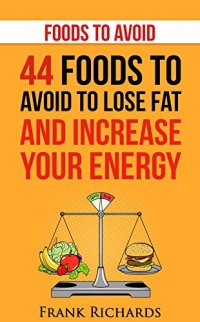 Bargain on 22nd Dec 16



or borrow free on Kindle Unlimited.
No reviews yet.
You should think twice about the food you eat every day…
This book contains the list of foods to avoid in order to lose weight and increase your energy. It's a guide that helps you recognize which foods are not your friends and why. It's a glossary, an encyclopedia and your personal assistant during grocery shopping and cooking. There are no magic spells for weight loss in this book, but factual guidelines of what foods to avoid in order to control you calorie intake and live a healthier life.
What's Inside?
Basic Foods to AvoidFoods to Only Eat OccassionallyThe Sneaky OnesThe Fluid & Flaky OnesThe Hi & Bye OnesThe In-Your-Face OnesBonus Tips & Guidelines
Make your weight loss goals happen NOW by getting this book for the limited time offer of only $0.99!