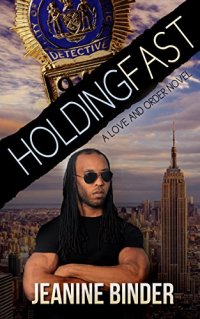 Free on 31st Mar 16 - 4th Apr 16



or borrow free on Kindle Unlimited.
No reviews yet.
Also Available as:
Print Edition

Been there, done that – there wasn't much that Eli Walker hadn't experienced as a cop. Even working in one of the better precincts in New York City didn't help dispel the depravity he saw on a daily basis. It was all part and parcel of his mantra of living life in the now, not worrying about the future.
And especially with women. No strings, no attachments, and he made that perfectly clear before he ever bedded them. Relationships were not on his agenda – not now, not anytime in the near future. Women flocked to him and he could take his pick; himself exiting the encounter with what he'd wanted and leaving them aching for more, left dreaming of his curly locks and bronze body.
A chance encounter pulling a mugger off of a woman changed his whole world. She was blonde and beautiful – Eli didn't care about any of the interracial politics that would surround any serious relationship. He just knew he had to have Ainsley, like an alcoholic needs his next drink. This was all new territory for Eli and could he stay to the path, all the way to its end? Or would she be like all the others in his life …