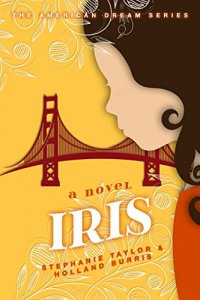 Free on 22nd - 26th Nov 16



or borrow free on Kindle Unlimited.
No reviews yet.
Also Available as:
Print Edition

Have you ever been "the new girl"? Everyone feels like an outsider sometimes, but when you move to America from another country, you really are the new girl…
Iris Beekman is finally getting used to having divorced parents when her mom informs them all that she's taken a teaching job in America. The panic attacks Iris has had since Dad left start up again, and her older brother Pim makes it clear to everyone that he's not happy about leaving Holland. But with their beloved grandma in tow, Iris and her siblings move to California with their mom to start a new life.
In America, Iris meets new friends, goes on a field trip to the Golden Gate Bridge, dresses up for Halloween for the first time, and joins an after-school committee to help plan the winter dance. But even as things are falling into place for her, they're falling apart for her brother. Pim hides in his room, sulks around the neighborhood, and gets into trouble with the police on Halloween night. And just when Iris thinks things can't get any worse, Pim decides it's time to start scheming about how they can get their parents back together.
Will Pim get his three-part plan to reunite their parents off the ground in time to break up Dad and his girlfriend? Will Iris be able to keep her anxiety in check when Mom starts dating a fellow college professor? And will the family pull together or fall apart when tragedy strikes?
Follow Iris as she goes in search of her American Dream.
(This series is perfect for middle grade readers and those who love the 'American Girl' books, but its family topics and real-life drama make it a solid read for all ages!)