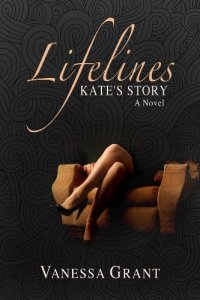 In this women's fiction novel, a recently widowed therapist begins to put her life back together, but tumbles into an ethical nightmare that embroils her in an inflamatory situation that threatens her career, her life, and that of the man she's falling in love with.
Kate Taylor hasn't had a good night's sleep since her husband David died. It doesn't help that David's dog, Socrates, watches her constantly as if he expects her to bring his master back; that her personal life is a series of telephone conversations with her evasive adult daughter and her demanding mother; that working as a family counselor she regularly faces a client named Rachel, a narcissistic woman who evokes Kate's most painful memories.
Kate is exhausted: tired of coping, tired of listening, tired of life. Then one night on an icy road, she goes into a treacherous skid. A razor's edge from death, she realizes she wants to live.
She makes plans. She sets goals. She takes a lover. She copes with her daughter's newest crisis and her mother's financial foolishness. Then Kate discovers something about Rachel that throws her into an ethical nightmare.
Her career could be destroyed … so could her life.