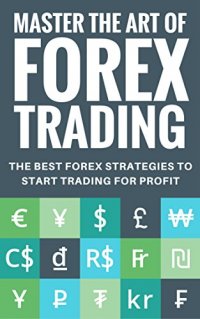 Do you want to make more money in less time?
Wouldn't it be nice to learn the easiest and fastest way to start trading Forex?
With Mastering The Art of Forex Trading you're getting the perfect guide to do it. Through reading the book you'll learn the most important skills to start trading and even advanced techniques that will make you better than most of the people in the market.
It is structured for beginners and advanced traders alike. You will either learn from the ground up or be able to polish up on the knowledge you already have.
Here some of what you'll learn
What is Forex?
The 3 major types of market analysis
Identify support and resistance levels
Draw in the perfect trend line
Money Management
What is Price Action Trading?
A deconstruction of Japanese candlesticks
The 15 major types of candlesticks you'll encounter
Trading support and resistance levels with Price Action Signals
Advanced trading entry with retracements
Fibonacci trading strategies
Head and Shoulder Chart Pattern trading
Trading the Triangle Chart Pattern
Moving Average trading with Price Action Signals
News trading
and more…
So stop dreaming of a better future and start doing. With Mastering The Art of Forex Trading you have all the tools you'll need to become a professional Forex trader.