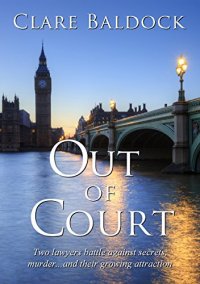 Barrister Olivia Bailey agrees to a clandestine meeting with Michael Gordon-Jones QC, her adversary in the current trial of Paul Merrow for money-laundering and manslaughter. Gordon-Jones imparts a shocking revelation confided to him by his closest friend, Detective Inspector James Frobisher: namely the mastermind behind a major fraud. This causes Merrow's discharge and threatens Olivia's future.
Thawing of hitherto antipathy between the two lawyers continues, plus an undercurrent of attraction that Olivia has done her damnedest to ignore. Then comes the attempted murder of the mastermind.
Caught in the fray is Olivia's father, consultant anaesthetist at the clinic used by the Met for the mastermind's care. Meanwhile Olivia's mother, a consultant to the Foreign Office, begins researching into the mastermind; what she uncovers about DI Frobisher shakes Olivia and Michael to the core.
How will working together in secret and potential danger pan out for Olivia, Michael and her parents?