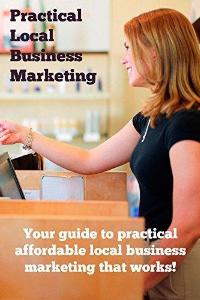 From one of the country's top local business consultants, Practical Local Business Marketing is your guide to proven cost-effective marketing methods that work.
Most business owners have never had someone take the time to explain the major tools that are available to them for their marketing efforts and how they fit together – until now.
This book contains the same information that I have used successfully many times to help local businesses get more customers. Written in a conversational tone, I want you to feel like you are getting advice from a friend. After all, this is the same advice and information that I would give to to my closest friend.
You will learn:

What tools to use to get the greatest return on your investment.

Why you want to use them.

When it makes sense to use them.

How to maximize their effectiveness.
By the time you finish reading this book, you will be able to define a marketing strategy for your business that is practical and doable. You will understand where your target market is looking for local products and services, how to reach them, and how to engage with them after you get them into your business so that you keep them.