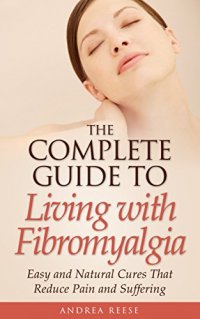 Stop Fibromyalgia in its Tracks! Finally a Guide to Natural Remedies that Really Work
Today only, get this Amazon bestseller for just $0.99. Regularly priced

at $4.99. Read on your PC, Mac, smart phone, tablet or Kindle device.

You're about to discover how to rid yourself of the chronic and nagging symptoms of fibromyalgia once and for all. After years of blaming my IBS, fatigue and joint and muscle pain on things such as my age or generally being out of shape, I was completely taken aback when I was told that my symptoms were similar to those relating to fibromyalgia and mildly annoyed I did not figure this out sooner. Full disclosure is that I am not a doctor nor should this book be relied upon as medical advice, but needless to say I have poured tons of hours into research and have become the resident non-medical expert amongst my friends and family. I have enjoyed success in relieving my symptoms through the use of several homeopathic remedies and I thought it would be useful for others if I put all of my research hours down into a book that would show how to manage fibromyalgia simply and naturally.
Here Is A Preview Of What You'll Learn…
Natural remedies that you have right at home Quick cures you can implement now in your busy lifestyleNerve Pain the most misdiagnosed symptom Common things people do that actually worsen symptoms in the long runChronic pain syndrome and its relationshipHow a Pinched Nerve is differentPolymyalgia Rheumatica and its effectsRelationship to Chronic Fatigue SyndromeMuch, much more!

Download your copy today!

Do yourself this favor today and download this book for a limited time discount of only $0.99! There is a Free Bonus inside as my Thank You to you!