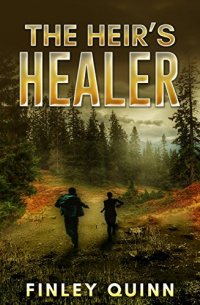 A future king finds himself at odds with the Empire's leader when he is left to die with only Lily, a healer and now slave, able to save him.
Lily Porter and Darien Magnus were both born into prestigious families. When both of their parents were murdered by the Empire's enemy, the Nefarious Warriors, Lily was sent to live in the country with her uncle and aunt, while Darien was groomed to be the Empire's future ruler.
Now five years later, the two teenagers cross paths once again when Lily is enslaved for her special ability and Darien is sent to oversee the training camps for supernatural humans. Lily will have to decide if saving the Empire's future ruler is worth it, while Darien will discover that those he most trusted don't necessary have his best interests in mind.
A great read! This is the beginning of the teen / YA paranormal romance series Healing the Empire.
Download now! Only $0.99 for a limited time!