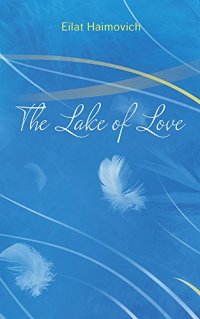 Bargain on 8th Dec 16



or borrow free on Kindle Unlimited.
No reviews yet.
Also Available as:
Print Edition

This gripping tale is a magical book which takes us on a surprising, emotional and inspiring journey. Over the course of twenty-eight short stories, Eilat describes her out-of-body experiences through astral projection, during which she encounters guides from the spiritual plane who lead her through transcendent experiences over many years, giving her a unique point of view on the meaning of life and its challenges. This is a journey of spiritual development, for her and for us, opening our hearts to love with innocence and honesty.

Eilat plunges us into the universal lake of love, reflected in thousands of dimensions. Her warm and loving embrace, gentle, rambunctious and feminine, yields wondrous healing. Her book builds a bridge to the spiritual plane, teaching us how to accept the adventures of life with love.

Eilat's life story is not devoid of obstacles and hurdles. Humor and lightheartedness help her confront her parents' divorce, her own divorce, raising a child on her own, and dealing with her son's epilepsy. As she learns to heal him and herself, she discovers the unique Life Alignment healing method and uses it in her clinic to treat others. Eilat holds a BSc in Psychology and lives in Rehovot, Israel.

This book is warmly recommended for everyone ready to expand the boundaries of the mind and heart, to open up to love evermore.