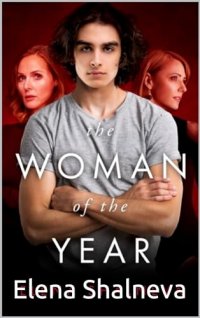 Bargain on 26th - 30th Nov 23



or borrow free on Kindle Unlimited.
No reviews yet.
'The Woman of the Year' is a psychological thriller about failed ambition, jealousy, and revenge.
Gilded life of top London banker Claudia Moreau is rocked to its foundations when two people unexpectedly cross her path: a scruffy middle-aged au pair in her local park, and a teenage boy of ravishing beauty. When Claudia discovers the au pair's real identity, she makes an impulsive decision that costs her career and wealth. As her world falls apart, Claudia sets in motion a chain of events that lead to the destruction of the woman, the boy – and her own.
On 23 November 2011, Claudia Moreau walks onto the stage of the Dorchester Ballroom to accept the prestigious Woman of the Year award. But Claudia doesn't like women – and to some, she had done considerable harm. Like her old colleague Leonora, whom Claudia had framed, suspecting that Leonora knew a secret from her past.
After two decades as a corporate high-flyer, Claudia has money and clout. But her life had long become a blur. One fine autumn morning, four years later, on a park bench in Notting Hill, Claudia meets a dishevelled woman in a gaudy pink coat. The woman introduces herself as Maya Tango, but it's an alias. What is her real name? And why is she hiding it?
Soon after, at her gym, a boy with mahogany hair and Street Carver skateboard under his arm approaches her. She is beautiful, can they meet again? For reasons she cannot tell him, Claudia rejects the boy. But she thinks of him every moment of the day.
Next spring, in the window of Halcyon Galleries, Claudia spots a magnificent photograph of a woman splayed naked on a bed. The woman is Maya Tango, and her real name is Marie-Christine Catineau. Blackmailing her best friend Thierry into investigating the photograph, Claudia makes the second discovery, which proves fatal.