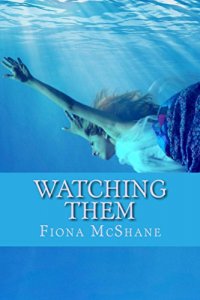 Free on 8th May 20



or borrow free on Kindle Unlimited.
No reviews yet.
Vivienne is thirty-one, pregnant, and terrified. In order to come to terms with her fears, she must finally acknowledge a childhood she has tried to forget.
Watching Them follows Vivienne on a journey through memory. She recalls childhood, school days and sleepovers. She recalls first loves and romantic experiences. She recalls college years, nights out, good friends and bad. She recalls the beauty of Carina, and the greatest moments of Carina's life.
But in each of Vivienne's memories, a shadow is lurking.
Why must she pretend that Carina is her cousin?
Why must she never go into the bungalow across the lake?
And why does she constantly lie to Carina, when Vivienne knows that with just one word of honesty, she could end Carina's horror forever?
Watching Them is a story of growing up in a family with dark secrets. It's a story of lives lived under the shadow of abuse. It's a story told through the eyes of Vivienne, a narrator who may never be ready to tell us the truth.