Listing on BookAngel:
---
SENTINEL: an exciting British detective crime thriller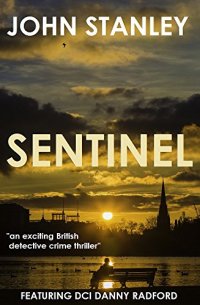 Last Free on: 9th Jun 21
Free Today!
Read More

...Great mystery, great police drama, and a great story....
When a Reverend is found almost beaten to death, the police investigation is hampered by the bizarre behaviour of the DCI in charge. When he acts in a way that could destroy the case, other officers begin to wonder what is going on, and whether there's corruption in their own department.
A gritty police drama, this was written by an author who really knew the police or at least did his research. The intra-office politics is a strong background, the characters develop clearly over the story, and the dialog crackles. In some sections the tension is palpable, and I really didn't know who to trust or who to believe. There were points in this story where I really did not know where it was going, and I couldn't wait to find out.
A novella maybe, but it has enough twists and turns for a whole novel, and – better yet – everything is believable throughout. There are no moments when you look back and think that given your new information an act does not make sense. Also, like in real life, all the endings don't tie up neatly and there is a sprawling epic mess for the officers to spend the last third of the book picking through.
Great mystery, great police drama, and a great story.
Rating:
5
Reviewed by
Reviewed on:
2015-12-26
Review Policy: No compensation is received for reviews. View our Review Policy here.