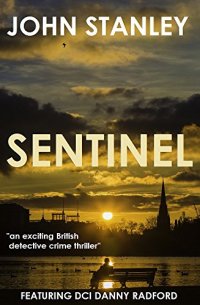 Bargain on 9th Jun 21



or borrow free on Kindle Unlimited.
Top - Reviews - Newspaper - Update Details
"Great book, a real page turner … I couldn't put it down." Steven Greaves
"A nice enjoyable, short, easy read. Keeps you guessing." Rose Harrison
"Fast-paced but an intricately woven plot. A great crime thriller." Pete Larsen
Detective Chief Inspector Danny Radford returns in this gripping crime novella
When DCI Radford acts in a way that seriously jeopardises an ongoing investigation, fellow officers' suspicions that he has gone native seem to be confirmed. But when they finally track down who was behind a brutal beating of a priest, not everything turns out to be as it seems.
If you enjoy mystery and suspense you'll love this new police mystery by John Stanley, bestselling author of THE NUMBERS GAME.