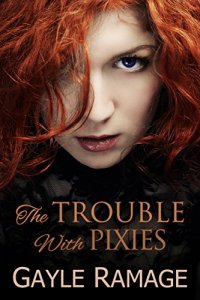 Top - Reviews - Update Details
Michael has just moved to Edinburgh, Scotland, to make a fresh start with his three children. While they're out exploring the city, he's relaxing with a glass of wine.
That is until a knock on the front door leads to a bizarre revelation from a strange, red-haired woman, and an encounter in the attic with some grumpy, swearing pixies.
Book 1 – The Trouble With Pixies

Book 2 – Tears of Gold

Book 3 – Land of the Ice Giants