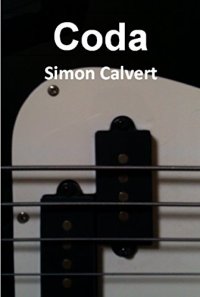 Free on 21st - 23rd Dec 16



or borrow free on Kindle Unlimited.
No reviews yet.
This book will be Free on 21st - 23rd Dec 16
Set a Reminder:
Google Calender - Yahoo Calender - Live Calender
---
Steve Pearce is a moderately successful businessman living a comfortable but unremarkable life in north London. Sixty five years old and semi-retired, he lives the suburban good-life; relaxed, contented and at ease with the world…
Forty years earlier however, Steve led a somewhat less unremarkable life as bass guitarist in the rock band Rydberg State. The group had recorded a succession of critically well-received albums and toured extensively in Europe and the USA. But although Rydberg State had enjoyed some success they had never become stars; the really big time had always seemed frustratingly just out of reach…
When he receives a telephone call informing him of the death of Brian Halstead – Rydberg State's brilliant but mercurial erstwhile leader, the group's dazzling songwriter and vocalist – Steve looks back on his former life as a rock musician and wonders where it all went wrong. Bad management, ego clashes, record company ineptitude – how had Rydberg State ended up as one of rock and roll's forgotten also-rans rather than rock and roll legends? Or maybe it had not gone wrong at all…would Steve ever truly have wanted to be an actual bona-fide rock-star?
As he and his former band-mates reconvene to travel to Brian's funeral, Steve looks back on the music that had surrounded him in his youth and considers his and Rydberg State's part in it all. From Buddy Holly to the Beatles, from the streets of swinging London (and slightly less swinging Birmingham) to the pomp and pretension of progressive rock, from the beery back-to-basics of pub rock to the year zero slash and burn of punk, Steve witnessed it all…but only now, after so many years away from the music business does he really have the perspective to make sense of it all…