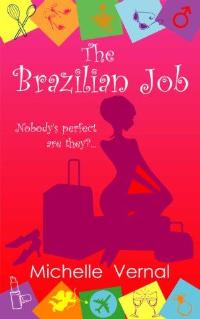 Nobody's Perfect Are They?
Rebecca Loughton's bumbled her way through her thirty something years making a few cock-ups along the way. Of course, these wouldn't be so glaringly obvious if it wasn't for her golden haired, older sister Jennifer.

In a bid to escape Jennifer's lengthy shadow and to find her happy ever after Rebecca, high-tails it out of her hometown of Christchurch to the other side of the world landing a legal secretary job in the buzzing city of Dublin. A few drinks later, all she has to show for her new life is an embarrassing one-night stand and a dollop of flirtatious banter with her boss Ciaran who just happens to have a predatory receptionist in hot pursuit of him.

Amidst plans of preventing such a merger, Rebecca receives news that Jennifer's picture perfect life has a big, fat crack down the middle of it in the form of a philandering husband. Summoned home to look after her sister's children and cooking school while she works on her marriage, Rebecca finds the reality of looking after two young children along with the bizarre array of guests booked into the cooking school grim. The only bright spot on her horizon are Ciaran's e-mails but then she meets David Seagar whom she thinks might just be the ending to her happy ever after but will he prove to be far from perfect too?
"Chick-lit meets romance in Vernal's witty debut novel, The Brazilian Job. With each comical predicament she had me laughing the whole way through." – Pamela Guerrieri; literary judge (ECPA, Cristy Awards, RWA)