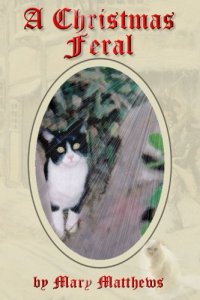 Bargain on 21st - 25th May 17



or borrow free on Kindle Unlimited.
Top - Reviews - Update Details
Judge Scrooge won't even heat his home for Christmas. He says that when you pay the bill, you don't feel the cold. When Judge Scrooge rules incorrectly in a case of someone who wants to kill cats on his property, two magical and cool cats, Tatania and Zeus, teach him the meaning of keeping Christmas and cats.
Praise for A Christmas Feral:
"A story that would do Charles Dickens proud."
"Heart warming and pawsome."
"If you love cats, you will love this!"